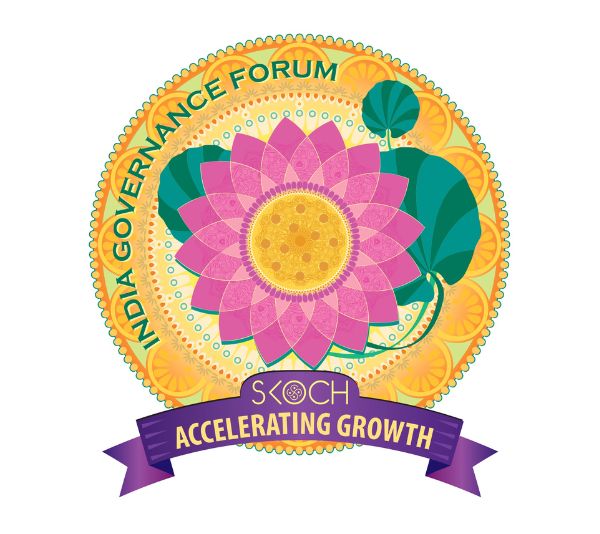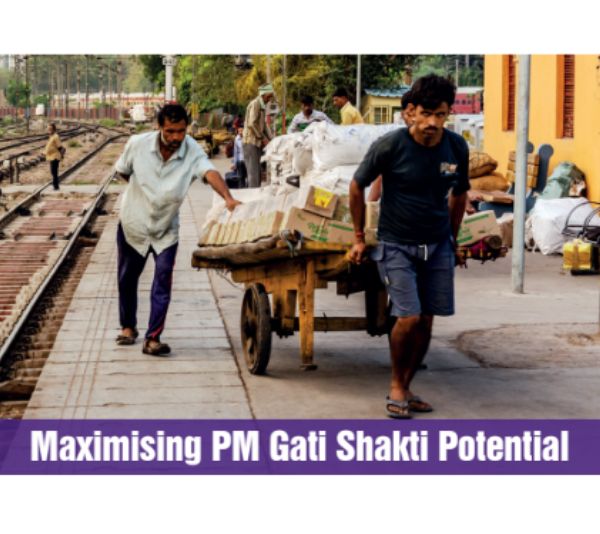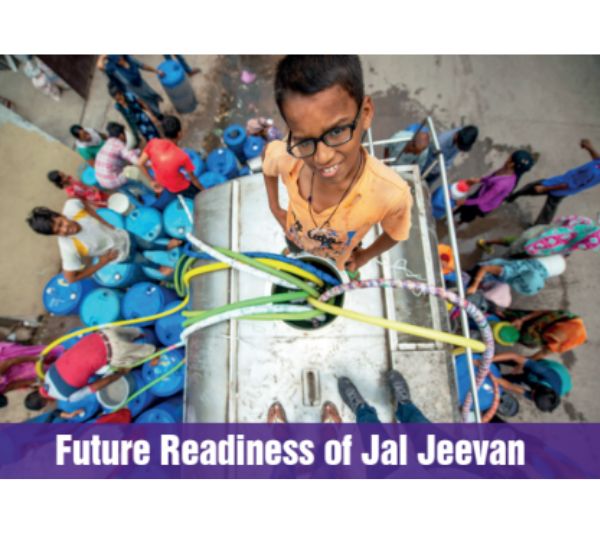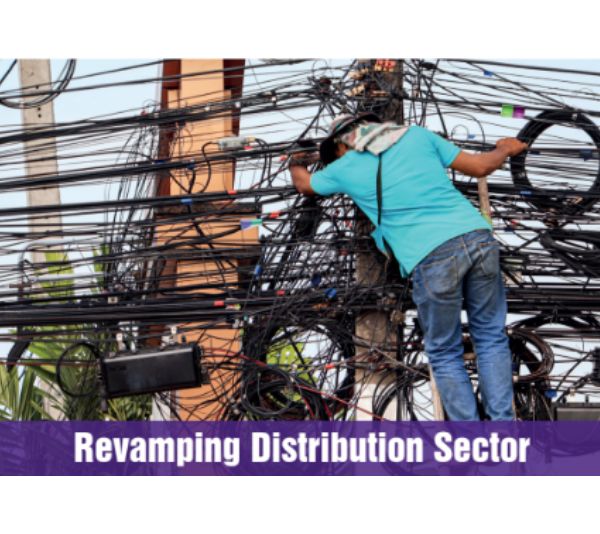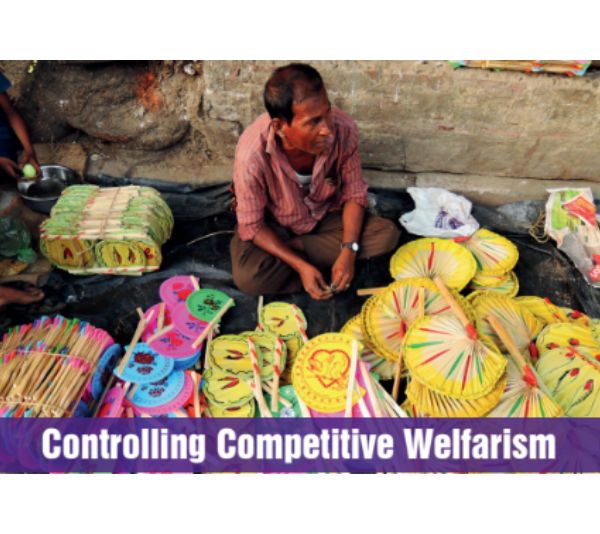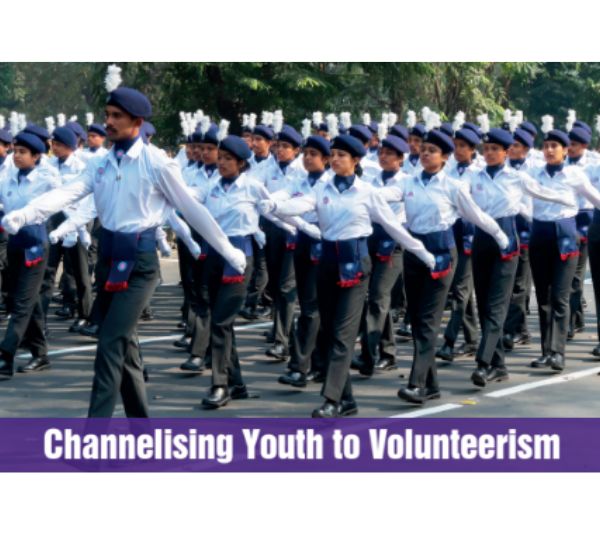 IGF_StaroGov_Conference_Logo_Digital_Final-1
India Governance Forum Background
By SAMEER KOCHHAR
You may recall the movie called 'Roti, Kapda aur Makaan' in the early 1970s, which was a reflection of what was going on at that time – extreme inflation, extreme unemployment, extreme hunger, and extreme poverty. I was reading about the way the current situation is going economically. Somebody wrote that we are possibly heading back into the stagflation of the 1970s. I think we are a bit far from that, but the situation that every country faces today is fairly difficult. It's not just India.
If you look at real GDP growth, India will catch up with pre-Covid CAGR only by 2035. The $5 trillion economy target by 2024 seems unachievable.
Gross Capital formation is low and is not expected to improve soon and a high Incremental Capital Output Ratio (ICOR), also points to increased economic inefficiencies.
SOLUTIONS FRAMEWORK
INDIA GOVERNANCE FORUM
Infrastructure
Maximising PM Gati Shakti Potential
Making Indian Logistics Competitive
Future Readiness of Jal Jeevan Mission
Governance
Mission Mode Silo Busting at both Centre and States, e.g., Gati Shakti
Mission Mode Employment and Hiring – eHRMS
Channelising Youth to Volunteerism – Yuva Shakti
Technology
Tech Adoption for Infrastructure – BIM, Geo-Spatial and Project Management
Creating Future Ready Civil Services – Karmayogi
Emerging Tech Adoption – AI, ML, Blockchain, IoT and Analytics
Embracing Public Cloud, Multi- Cloud and Subscription based Models
Finance
Improving Incremental Capital – Output Ratio (ICOR)
Cutting Time and Cost Delays
Reviving Discoms
Controlling Competitive Welfarism
For the states, the picture is also not so good. The Debt-to-GSDP ratio for states was 33%. In 2021, the primary deficit of the states, which can be addressed through borrowings was 5.38% and 85% of this amount needs to be financed by market borrowings. The average cost of market borrowing is 6.3% and going up.
The social sector is a big resource guzzler. Almost 43% of all expenditure in states goes towards the social sector. The power sector is bleeding state finances further.
Socio-economic stress is building up. The debt to GDP ratio for the country is 89%. The weighted average cost of government borrowing is 6.3%. This will be pushed up as interest rates are hiked. The wealth of the top 1% and 10% has grown, while the bottom 50% has reduced.
Looking at this scenario for both center and states, Indian policy direction has been proactive. Infrastructure is seen as a savior both by the center and states, there is a huge push on capital expenditure to fix the economy, employment, and GDP ahead of the 2024 elections.
Policy initiatives like PM Gati Shakti can help reduce time and cost overruns. It can become a tool for infrastructure life-cycle management. Reduce arbitrations, save cost and ensure timely completion. The full potential of this project has to be widely comprehended and its adoption sped up.
Similarly, Jal Jeevan Mission will be a game changer in many ways. Such large projects need a huge technology component to cover the life-cycle as well as the future sustainability and operations and maintenance issues.
Logistics cost has to be competitive. From the current 13%, it has to be brought down to 8%. This itself would be a huge improvement for ICOR.
State power distribution companies are bleeding state finances. The Revamped Distribution Sector Scheme (RDSS), a Reforms-based and Results linked Scheme for the power sector seeks to improve the operational efficiencies and financial sustainability of all DISCOMs/Power Departments by providing conditional financial assistance to DISCOMs for strengthening supply infrastructure. The Scheme has an outlay of Rs 3 lakh crore.
For 20 years, SKOCH has been leading this discourse, cutting through the noise, saying that given the current priorities these are the top problems that need to be addressed. The issues are discussed threadbare involving all the relevant stakeholders including global experts. Based on the domain-level discussions and knowledge-based arguments, actionable recommendations are returned.
As the Hon'ble Prime Minister says, 'Sabka Saath, Sabka Vikas, Sabka Vishwas aur Sabka Prayas.'
India Governance Forum strives to bring all hands to the deck to address these issues through a four-track solutions framework.
Infrastructure
This track looks at speeding PM Gati Shakti adoption with a better articulation of benefits to the state governments. Also explaining PM Gati Shakti in all its glory and not a mere adjunct to improving logistics and cutting logistics costs. It can go beyond and help reduce infrastructure costs and delays.
Issues of sustainability, operating and maintaining one of the biggest networks, and therefore the use of appropriate technology and project management can make Jal Jeevan Mission a global case study on implementing population-scale health engineering projects.
Governance
For the first time, a silo-busting approach has happened at the center through PM Gati Shakti. It has to percolate to states and also encompass the private sector allowing them to participate in the national digital enablement of infrastructure and project management.
The promised one million new hires by 2024 would require a mission mode eHRMS approach.
Youth energy has to be channelised through volunteerism to bring more discipline and participation in nation-building.
Similarly, new population scale products, and services need to be rolled out for which marrying State Data Centers with Public Clouds may be necessary and regulatory approvals for multi-cloud environments required.
Can there be a framework and digital enablement for doing this?
Technology
Technology adoption and capacity building are moving targets. To the extent possible technology investments and capacity building of civil services both need to be future-ready. How can Mission Karamayogi help do this?
At the same time, we can not only be throwing technology at problems. There has to be a Return on Investment and calibrated choices between open source and proprietary.
This is even more relevant in the infrastructure sector as India is still using sub-optimal or low technology options in engineering.
New procurement models like public cloud, multi-cloud and subscriptions have to be embraced.
Finance
ICOR has to be four or lower for India. Key elements in doing so would be cutting time and cost delays, improving logistics and reviving discoms.
Competitive Welfarism genie has to be controlled. What is essential must be provided to the needy by the state, what is merit should be provided sparingly, and what is desirable – perhaps not at all. We just can't afford it.
The India Governance Forum discusses the above and will return actionable recommendations to address these challenges